Major components considered for mechanical upgrade:
ELEVATOR PUMP UNITS:
Submersible Pump Units:
Flows from 8.3 GPM to 255 GPM
All components are enclosed within the tank
Every tank is leak tested
Hinged top/front door on the submersible unit provides easy access to controls for adjusting and maintenance
Motor and pump are isolated by vibration dampening mounts. Outlet locations are available as requested
STANDARD TANK SIZES:
 W x D x H

33 x 18 x 48

38 x 20 x 48

42 x 26 x 48

48 x 30 x 48
Standard Equipment:
Imperial Electric
Lincoln Motors – 5, 7-1/2, & 10 HP
Single & Three Phase available
Maxton Valves
IMO & Allweiler pumps
Bore-Max Silencers
Seismic anchoring mounts
20" level sight gauge
Vented cover
Isolation mounts between motor/pump & frame
HYDRAULIC JACK: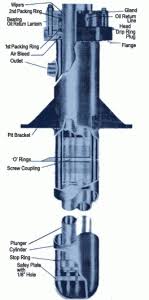 A conventional elevator jack assembly is one installed in the ground. Major components of a conventional jack assembly include the cylinder, plunger, jack head, packing and flange, casings, and protection (if any).
When considering a hydraulic elevator modernization we will assess the age, condition and operation of jack assembly components to determine if upgrade or replacements are recommended. Recent Code changes have required or recommend replacement of jack assemblies installed prior to 1972.
CONTROL VALVE: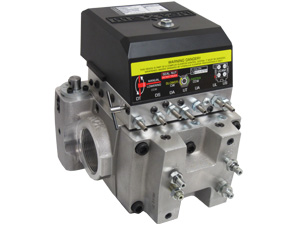 The control valve is the device on hydraulic elevators which controls the oil flow to and from the jack. Hydraulic elevators only perform as well as the valve. If the flow of oil from the power unit to the jack is erratic, the performance of your elevator will be as well, causing your elevator to ride rough, bouncy, noisy and/or to level improperly. There are many makes and models of valves all of which have fine adjustment pins, filtering screens and "O" rings prone to wear and tear. Many older style valve components are hard to get or obsolete. A poorly maintained or adjusted valve is one of the most common causes of erratic operation on hydraulic elevators.